BLH Conveyor & Machine Guarding Solutions™ have been developed to combat the inadequate safe guarding of machinery in an increasingly mechanised world.
BLH Conveyor & Machine Guarding Solutions™ are designed to minimise the risk of injury from:
Conveyors
Knife gate valves
Moving machinery
Plant equipment
BLH Guarding Solutions™ are based on molded modular plastic polymer components that are easy to install and allow simple innovative clip and snap on installation.
BLH Guarding Solutions™ are based on the same components plus more as used in our BLH Stop Drop™ Barricading. Additional features have been added due to the wide variety of rotating and moving machinery that requires guarding with doors and hinges for entry points and inspection points if required.
One of BLH Guarding Solutions™ biggest advantages over current guarding methods is combating the high corrosive areas where steel is sometimes not an option. The Offshore Oil and Gas Industry is a perfect example where salt corrosion is inevitable, as are remote mine sites with corrosive waters being used in processing operations.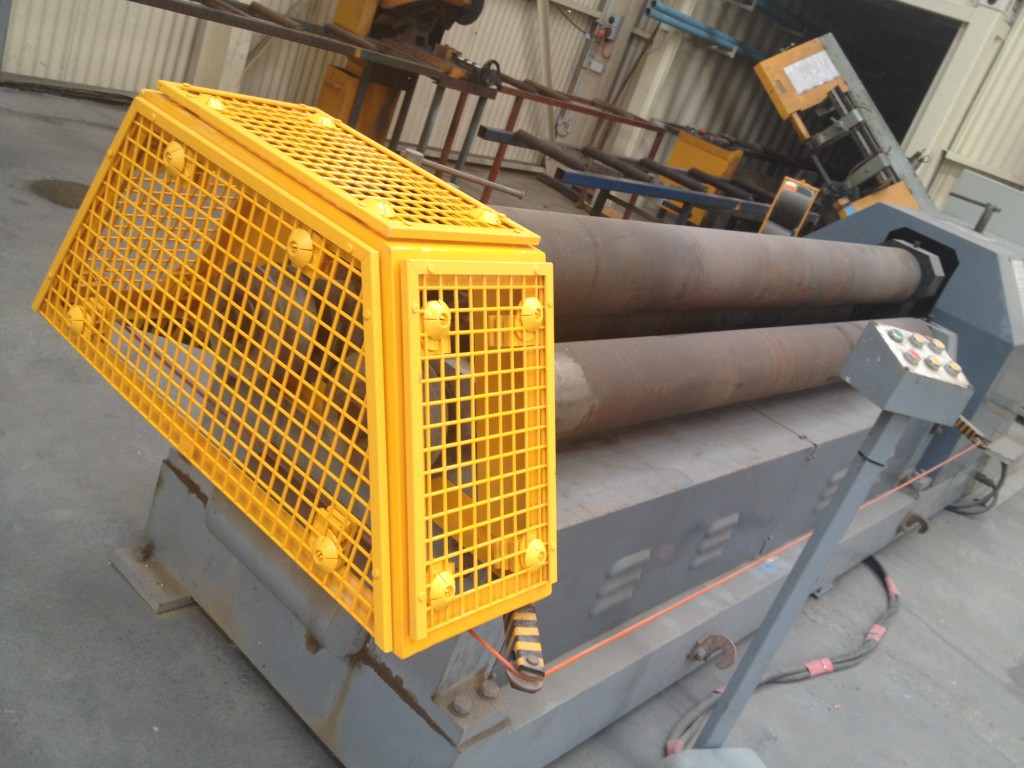 BLH Guarding Solutions™ offer a universal solution to prevent injuries, incidents and costs arising from equipment that requires guarding. With it being cost effective and easy to install wherever the application is required, it is a perfect solution.
Further unique and innovative features that our system incorporates in the design include:
Adaptable as guarding on conveyors, actuators, rotating machinery and many more applications
Recyclable for a safer environment
Engineered to relevant guarding standards
Anti Static (on request mainly for underground coal mines)
Anti Corrosive against salty environments and harsh processing waters
Fire Resistant
Impact Resistant
Chemical Resistant
UV Stabilised
Available in a range of colours [standard colour Australian Standard Y14]
Anti Ageing
Non Conductive (on request mainly for underground coal mines)
Light weight
Wind Rated – wind tunnel tested
No sharp edges
No pinch points or catch points
Reusable
Suits permanent or temporary installations
Ease of removal and storage
Our guarding systems will accommodate a variety of sizes and configurations
Low cost installations
No hot work permits required
Fast and easy to install minimising disruptions onsite
Glare resistant
Non heat conductive