Unique Free Standing Barricading – 2,34 kg per meter
BLH-DOM presenting our latest light weight solution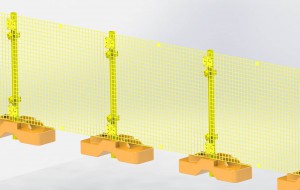 Free standing barricading for your temporary requirements. Weight is a challenge when using temporary equipment.
You can now Reduce the Strain on your Entire Workforce by taking advantage of our Light Weight Solutions.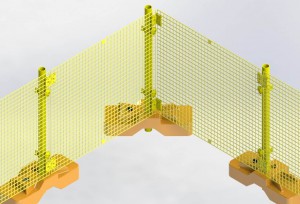 1 standard meter of barricading is only 2,34 kg. Footing filled with water provides 25kg counterweight to ensure you stability under any weather condition.
Applicable for all industries; suitable for all temporary and permanent work areas indoors as outdoors, onshore or offshore.
For further information contact BLH-DOM Integrity Solutions post@blh-dom.com