AQD Industrial Safety signs Distributor Contract for Spain and Portugal
– Global Solutions with Local Presence
BLH-DOM Integrity Solutions is proud to announce that we have signed an exclusive contract with AQD Industrial Safety. The contract was signed on the 29th day of October by AQD Managing Director Daniel Núñez and BLH-DOM Harald Myklebust, for distribution of BLH Stop Drop™ Barricading & Guarding systems.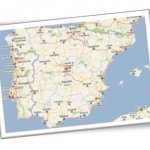 AQD has headquarters 30 km north of Barcelona, in Les Franqueses del Vallès, the most industrialized region of Spain.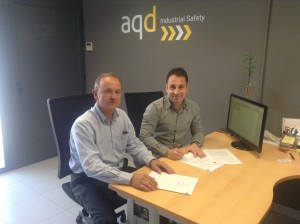 Founder Daniel Nunez (right) is a serial entrepreneur with 14 years' experience as safety expert within machinery and guarding.
Director Ferran Fornos (left) has 30 years' experience with industrial activities and international management. Ferran joined AQD from his former position as CEO in Mercedes-Benz Industrial Company.
We are confident in this cooperation providing
"Global Solutions with Local Presence".
Both parties are looking forward to a long and safe venture and together bringing dropped object prevention and machine guarding to the next level with our unique BLH Stop Drop™ Barricading and guarding systems.