Module Solutions & Systems (MMS) increasing their portfolio
Module Solutions & Systems (MMS) is an innovative provider of weight-saving modules, access solutions and passive fire & blast protection to the oil and gas industry, including the renewable energy sector.
The company is providing unique solutions within FRP Composite Gratings, Handrails and Structures; consequently BLH Stop Drop Barricading is a perfect fit to their assortment.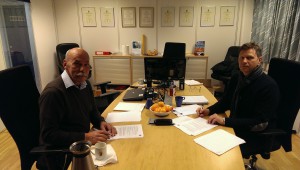 Module Solutions & Systems has HQ in Sola and is a strategic partner in the Norwegian oil, gas and renewable energy markets. The agreement was signed in Stavanger on the 12th day of December by MSS Managing Director; Kjetil Jacobsen and BLH-DOM Integrity Solutions Managing Director; Harald Myklebust.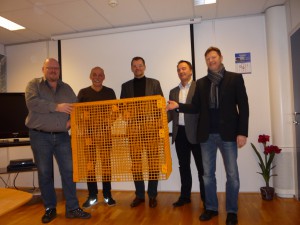 We are looking forward to a long and safe venture and together bringing dropped object prevention to the next level with our unique BLH Stop Drop™ Barricading systems.