Permastruct FRP Handrail is an Australian Standards Compliant, Industrial strength Composite Handrailing System that requires little maintenance, is extremely easy to install thanks to its light weight and simplistic system and is Corrosion and Rust Resistant.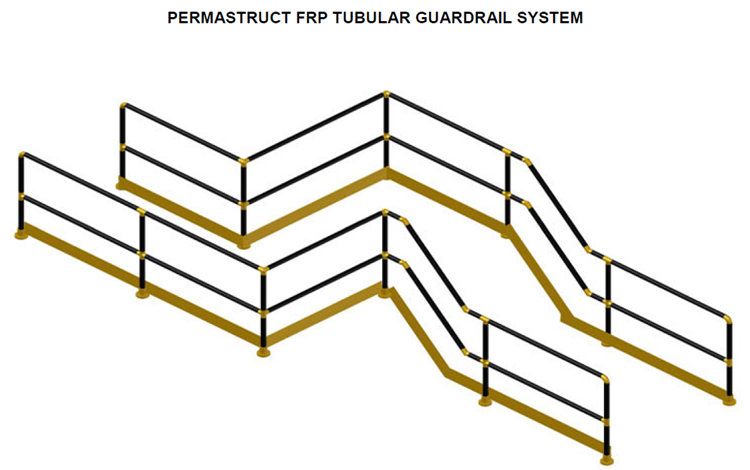 BLH Safety Solutions can design and fabricate handrail to suit any requirement, and are able to deliver it in pre-assembled modules for a 'drop in and go' installation, or for
the more hands on approach we can deliver our Permastruct Handrail system in component form. Download brochure
Permastruct FRP Handrail is the most developed FRP handrail system on the market.Why Choose Permastruct FRP Handrail?
Permastruct FRP Handrail has been tested and has been certified to Australian Standards 1657-1992 (If installed as per Instructions).
Why Else Should You Choose Permastruct FRP Handrail?
Permastruct FRP Handrail is corrosion and rust proof
Is simple to install thanks to its lightweight and simplistic joining Methods
Does not require any hot work / welding or any protective coating as Permastruct FRP requires almost zero maintenance
Thanks to a life expectancy of over 50 years with almost zero maintenance and a quick and easy installation method, Permastruct FRP Handrails provide long term
cost benefits.
Permastruct FRP Handrails are Non Conductive and are also transparent to any radio frequency that may be being used in the area
SUMMARY:
The PERMASTRUCT Guardrail System is a lightweight corrosion
resistant, cost effective solution to traditional steel guardrailing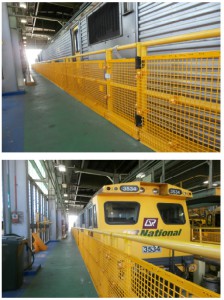 issues that are used in the following Applications:
Marine service
Sewage Treatment Plants
Petrochemical Refineries
Chemical Plants
Pulp Mills
Mining
Industrial Sites
Public Walkways
Roof Access Walkways
And many more
Do you need a quote or some more information about or products?